Production Accountant Resume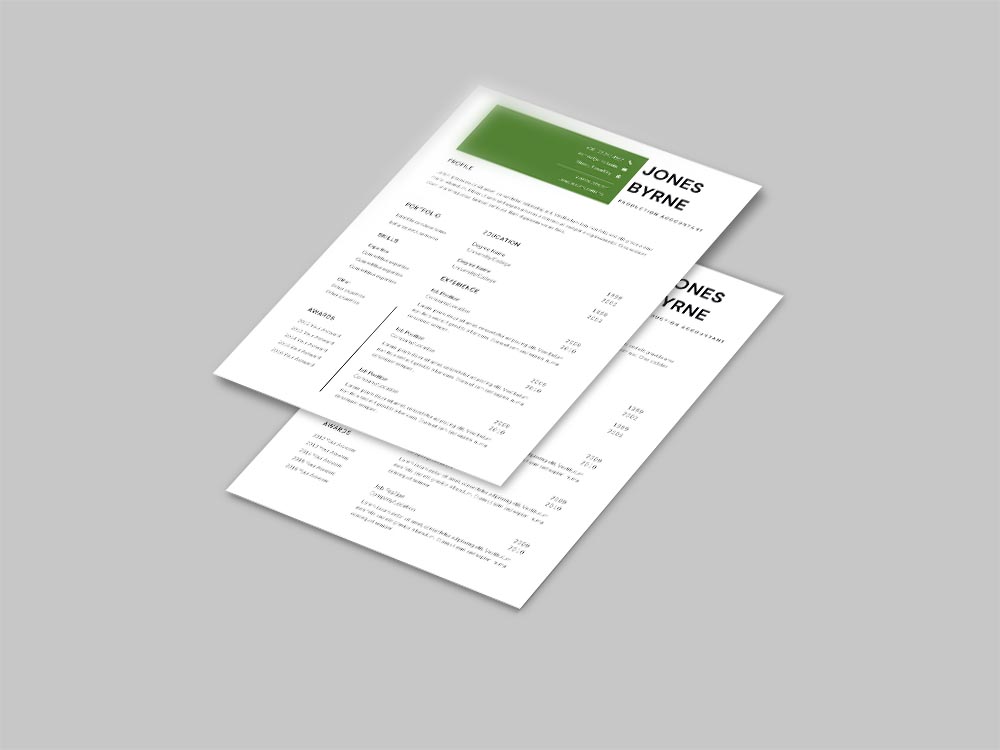 Introducing free production accountant resume template with example for job seeker. Production accountants work closely with the producer and the production office to manage finances and maintain financial records for film and TV productions. Tasks production accountantinclude creating weekly cost reports, general ledgers and trial balance reports for multiple budgets, and maintaining cash flow and journal entries for funding.
Insofar as education and experience are concerned, Production Accountants should be able to show a working knowledge of filmmaking processes, as well as bookkeeping and accounting skills, on their resumes.
Employers select resumes displaying skills like knowledge of chargeback procedures, excellent numeracy skills, attention to details, confidentiality, and analytical thinking. A degree in finance is required for this job.
This template fully customizable; change header, colors, fonts, delete or add sections just as you deem fit.
Features:
A4 Paper Size
Simple Design
Elegant look
One page Word resume file format
Print Ready
Fully customisable – Change the font, colour, pictures, background, text colours
Easy to use interface
Free font
– To open and edit Word file, you need to have Microsoft Word 2007 or above (for Mac or Windows).
To open and edit Google Docs file, you just need sign in or create your own google account!
– If you don't have MS Word! Download a free trial for Mac or Windows here: https://products.office.com/en-us/word