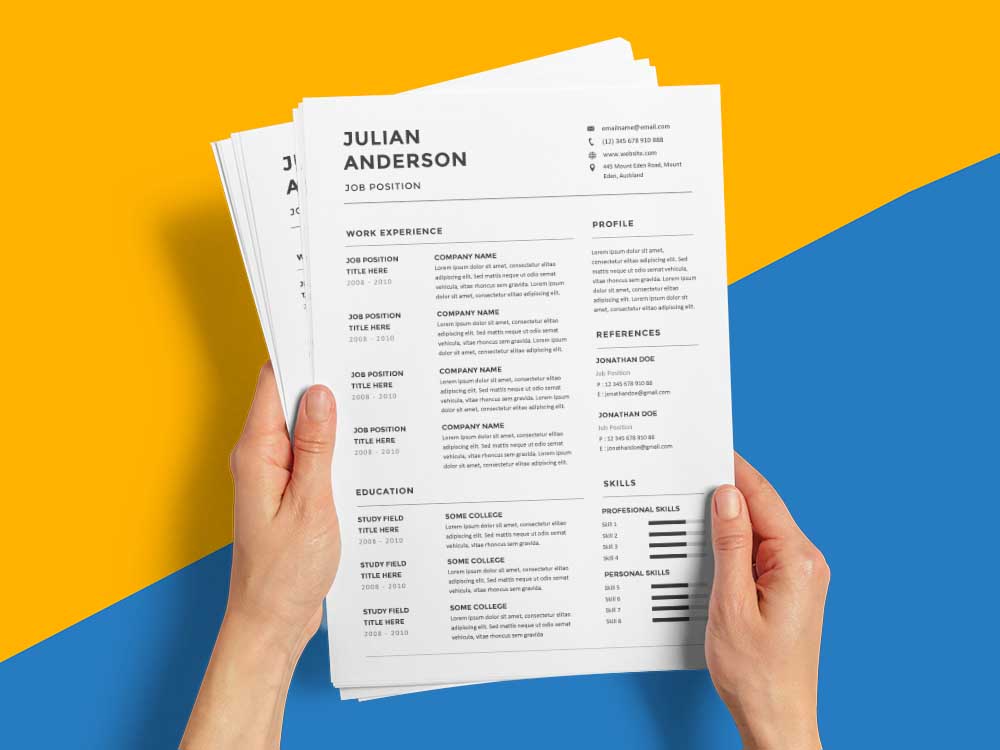 You can use this free Data Architect resume example template for your next job opportunity. A Data Architect is a professional responsible for designing, creating, and maintaining an organization's data architecture. This includes the overall design of the data structures and systems used to store, process, and retrieve data. The role of a Data Architect is critical in ensuring that an organization's data is accurate, reliable, and easily accessible to those who need it.
You can change the colors and fonts if you would like to give it your own unique personal touch. Anything can be deleted if not necessary in your resume. You can also move sections and duplicate anything in the template! Don't like the original colors? You can also create your own color palette!
All files are freely editable and packed in a ZIP file. Microsoft Word (mobile versions not compatible) or Apple Pages are required for editing.
Features:
Easy to use
100% Customizable, all fonts/text, colors, headers, sections
Mac & PC Compatible
Free technical, resume, and professional guidance
Free re-aligning and format cleanup – just reach out
Change anything – colors, fonts, titles, text boxes, headers, you name it!
Edit in MS Word
You can also change to your preferred color palette
Requirements
How it works
Add this listing to your cart. You purchase the listing, and download the files instantly.
Download and install the fonts used. You will receive a PDF instruction file with links to where you can download the them.
Open the your resume file in Word. Fill in your information in the template. Add or delete sections according to your needs. Be creative if you like, and change the colors or fonts!
Print at home using your favorite choice of paper! Create a PDF file to e-mail, or take to your local printer!
---
Data Architects work closely with other members of the IT team, including Data Analysts, Data Engineers, and Data Scientists, to understand the organization's data needs and to design systems that meet those needs. They also collaborate with business stakeholders to understand the organization's overall goals and objectives and to ensure that the data architecture aligns with those goals.
The specific responsibilities of a Data Architect may vary depending on the organization and the specific project, but some common tasks include:
Designing and implementing data architecture and modeling
Identifying and resolving data architecture issues
Ensuring data security and privacy
Managing and optimizing data storage and retrieval
Developing and implementing data governance policies
Collaborating with other teams and stakeholders to understand data needs and requirements
To become a Data Architect, a candidate typically needs a bachelor's degree in computer science, engineering, or a related field. Additionally, a candidate should have experience with data modeling, data warehousing, and database design. Strong analytical and problem-solving skills are also important, as well as the ability to communicate effectively with both technical and non-technical stakeholders.
See also