Credit Investigator Resume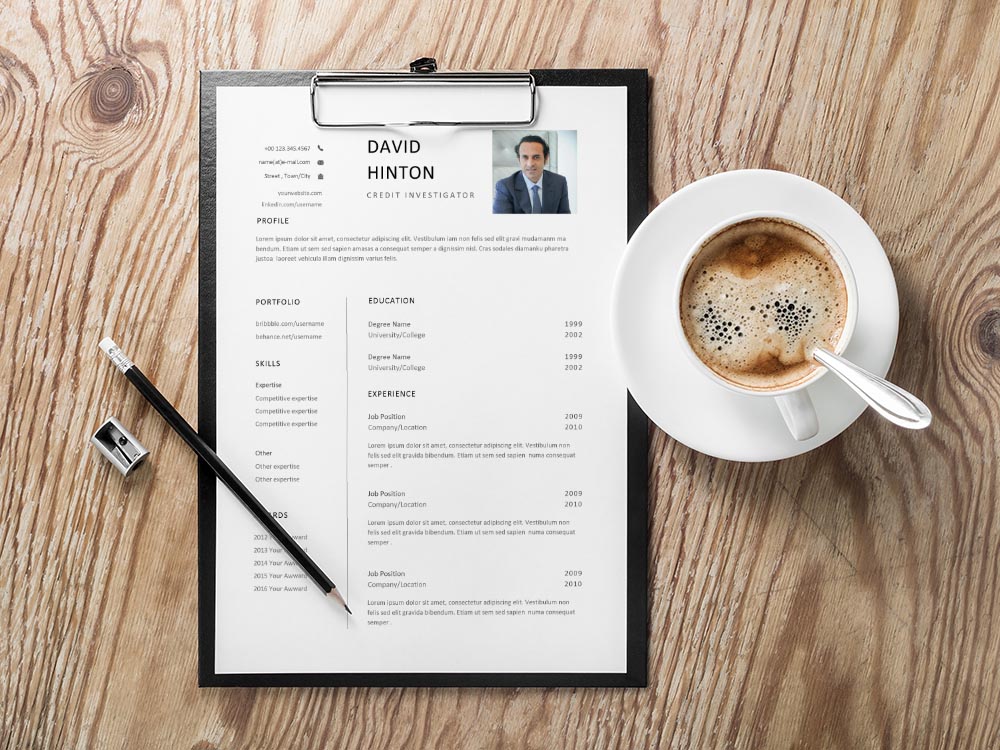 Introducing free credit investigator resume template with example for job seeker. It's a good starting point to create a resume. It doesn't use any shapes, but it uses lines and small circles to separate the page into several sections. The layout is simple, so a recruiter can find the necessary information very fast.
By the way, only free fonts were used in the production of this theme. No need to worry about a physical copy of your CV, because this theme is fully-optimized for printing and comes in a standard, A4 size.
Credit Investigators work for banks and lending institutions and are responsible for performing credit analysis of clients before extending finance.
Big thanks to Julian MA for providing us with this template. Good luck with your job search.
Features:
A4 Paper Size
Simple Design
Elegant look
One page Word resume file format
Print Ready
Fully customisable – Change the font, colour, pictures, background, text colours
Easy to use interface
Free font
– To open and edit Word file, you need to have Microsoft Word 2007 or above (for Mac or Windows).
To open and edit Google Docs file, you just need sign in or create your own google account!
– If you don't have MS Word! Download a free trial for Mac or Windows here: https://products.office.com/en-us/word