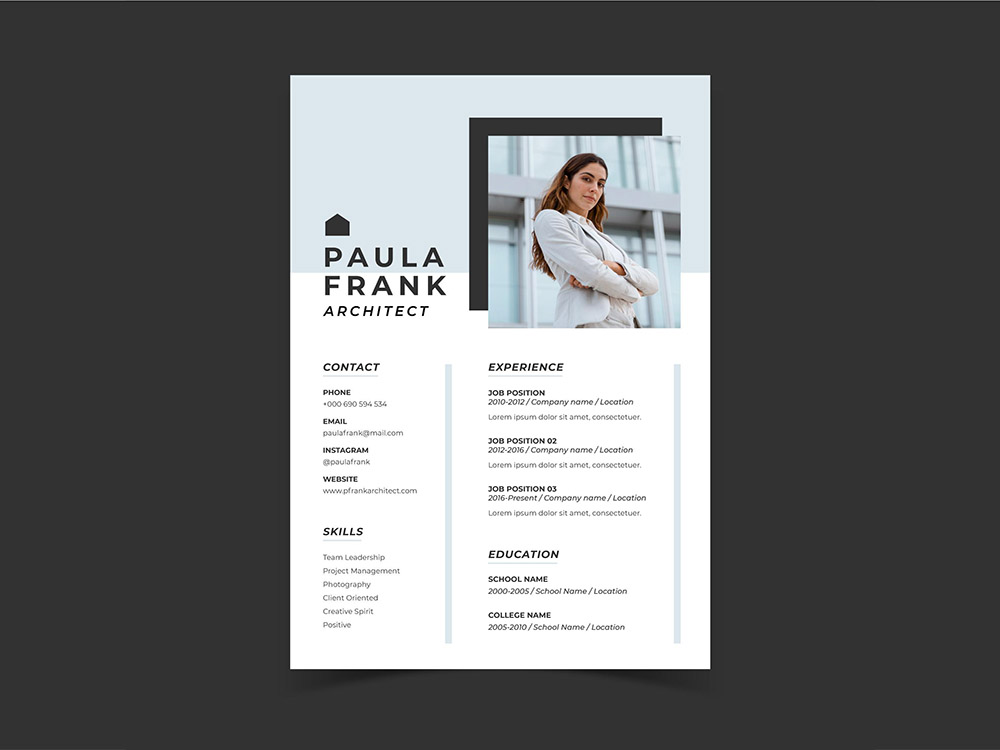 Free simple architect resume template with professional design for your next job interview. The perfect resume design can open so many doors. Whether you are transitioning into a different career path, have little experience, or gunning for something higher, this resume templates will help you to achieve your desired results.
This professionally designed resume template was developed to make you stand out and increase your chances to land your dream job! Save time and focus on getting ready for the next step: your job interview!
This is the most professional and aesthetically pleasing resume template that was easy to edit and adapt for your specific career. Big thanks to Freepik for providing us with this awesome free resume template. Good luck for your job searching.
What you get:
• 1 Page Resume Template (AI)
• 1 Page Resume Template (EPS)
• Print Ready Template
• Illustrator
• A4 and US sizes
• Free fonts
• Additional icon pack
• Instruction sheet and tips
• Easy to edit
You can edit your resume in Illustrator by:
• Adding or deleting sections
• Changing all text including headings and professional title
• Changing icons and font size
• Changing picture
Good luck with your job search – our template is sure to help you make a great first impression!