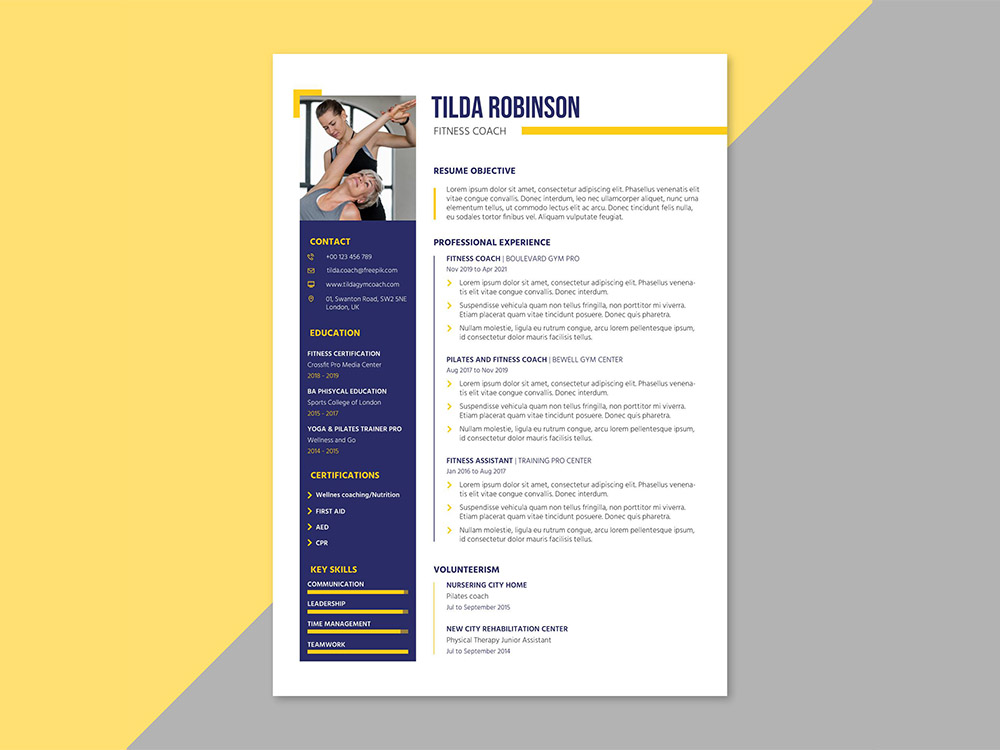 Free fitness coach resume template with clean design for your next job interview. Available in AI file format, get creative with this template. Change all text and icons, replace fonts, use colors, delete sections, and add new ones. Use it on Windows or Mac, with Adobe Illustrator.
You can save it as PDF and it is ready to print. Use it as many times you want, apply to as many jobs you want. Ideal for fitness coach job position and other related job opportunity like Fitness Trainer, Gym trainer and more.
This is the most professional and aesthetically pleasing resume template that was easy to edit and adapt for your specific career. Big thanks to Freepik for providing us with this awesome free resume template. Good luck for your job searching.
What you get:
• 1 Page Resume Template (AI)
• 1 Page Resume Template (EPS)
• Print Ready Template
• Illustrator
• A4 and US sizes
• Free fonts
• Additional icon pack
• Instruction sheet and tips
• Easy to edit
You can edit your resume in Illustrator by:
• Adding or deleting sections
• Changing all text including headings and professional title
• Changing icons and font size
• Changing picture
Good luck with your job search – our template is sure to help you make a great first impression!